Amenities
General
The staff at Malaco Studios, including assistants and runners, are available 24 hours a day. All offices contain high-speed Internet and WiFi access. Additionally, we are stocked with all the necessary office supplies, including a copier and fax machine. Guests may also receive daily deliveries from UPS and FedEx. There is plenty of secure, gated parking for buses, vans, and trailers.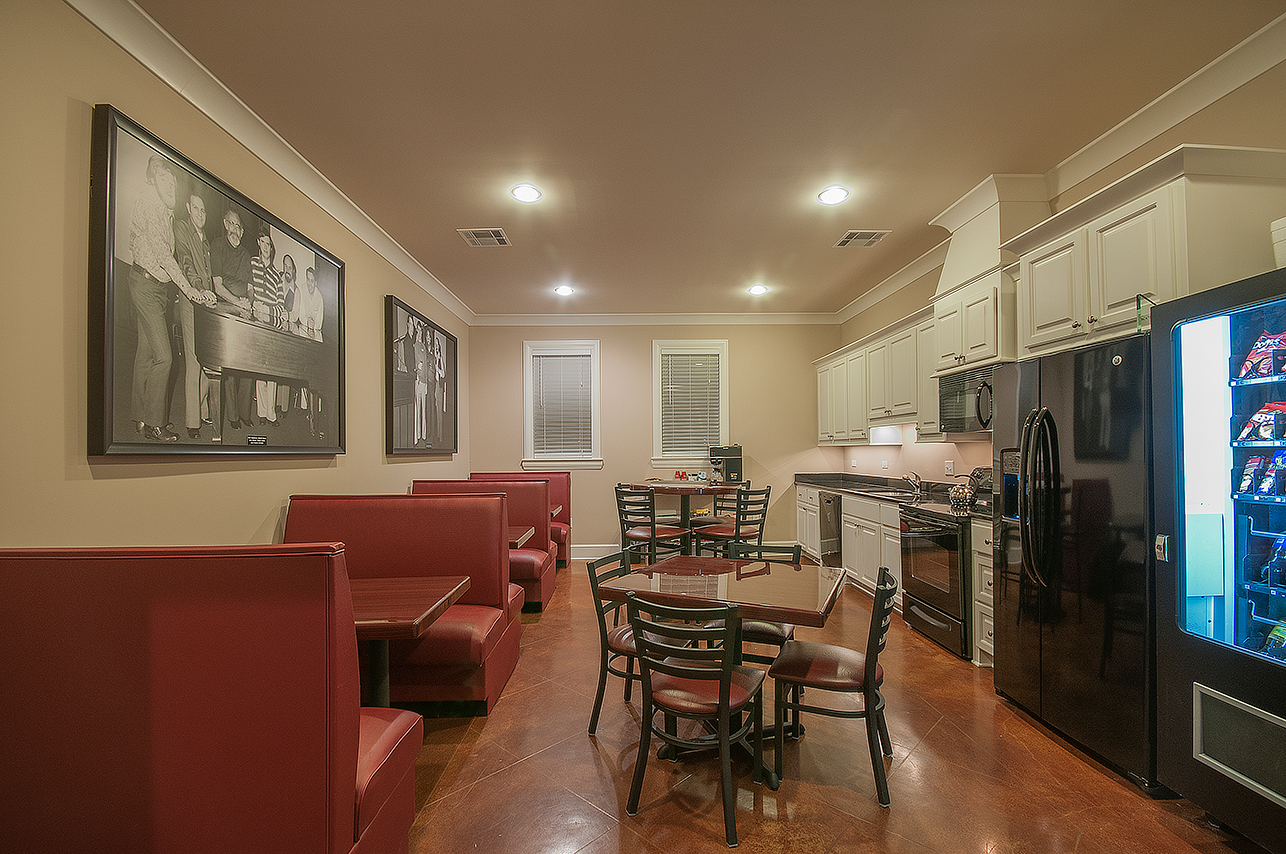 Kitchen
We are equipped with a fully functional kitchen as well as restaurant-style seating for meal times. We also offer catering services, but all guests are welcome to cook for themselves. Between meals, this area is also a great place to grab a quick drink and relax.
Guest Offices
All guest offices come fully furnished with access to both a television and computer. These are great spaces to handle business or even unwind from a hard day's work.